PKI Products
CERTIFICATE PROCESSING

Exclusive desktop application of ANF AC´s Official Offices


The AR Manager application facilitates the processing of all kinds of qualified electronic certificates. Thanks to the unique features of AR Manager, the entire process is carried out in a single act. Available in desktop version and Web service. AR Manager is extremely intuitive and reliable. It provides TLS secure connection, encrypted information and identification of access to the system through electronic signature technology.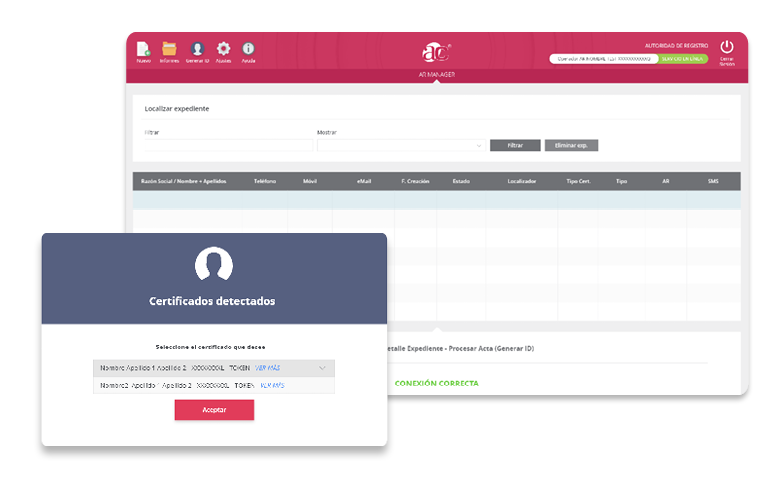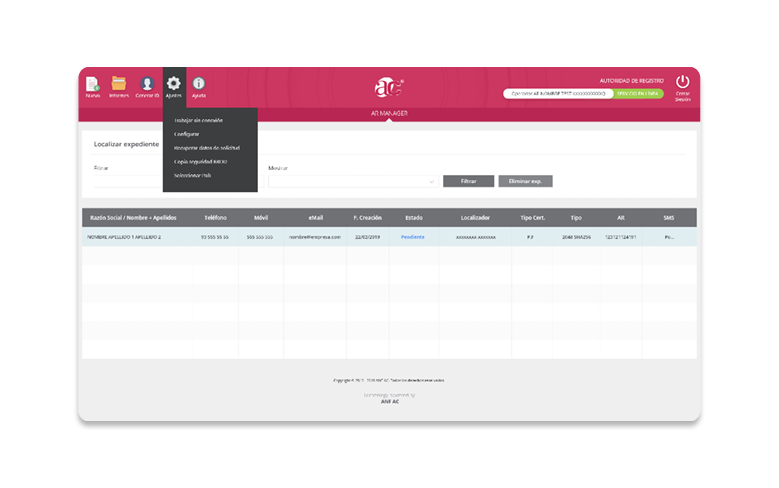 Utilities and advantages:
---
AR Manager guarantees the physical presence of the applicant and integrates all the procedures required by current legislation, identification takes place through physical presence, with original documents and handwritten signature of contracts. AR Manager provides evidence capture and online registration.
• Load of information of the applicant.
• Certified document scanning.
• Issuance of the application form.
• Generation and signature of the identification certificate.
• Customized generation of the service provision contract.
• Generation of Certificate Signing Request.
• Biometric data capture.
• Generation of electronic invoice.
• Status tracking of the request.
These functions are integrated into a single application that facilitates the process of requesting certificates, requiring a single face-to-face visit.
---
For more information, please fill out the form below or contact our customer service.
---